The markets and superstores of cosmetics are filled up with thousands of beauty products. And it is a real struggle to find out the best product for your skin. Particularly if you have a dry skin than we understand the angst you develop. Here we will review the Yves Rocher 3-in-1 cream lotion for the dry skins. 
YOU CAN ALSO LEARN MORE ABOUT THE FOUR MUST TO-DO'S FOR SENSITIVE SKIN HERE!
Yves Rocher 3-in 1 Cream Lotion (Dry Skin)
Firstly you need to understand that if you have a dry skin then you must get yourself a nice body lotion and this cream lotion is the best you can get. Let's go through its detailed review here.
Brief Overview:
The tube is of green color and is super okay to be carried out. You don't need to worry about leakage. However, due to tight packing, it is a bit tough to open every time.
The lotion is super creamy and possesses a very pleasant smell. It has a unique floral fragrance. When you apply it to the skin, it can be easily absorbed and does not slip over.
This lotion is amazing for moisturization of the skin. It makes your skin supple and smooth. The composition is 94% natural ingredients in it. You will see the results of it within a week after applying it for two to three times.
In case you have a sensitive skin, this lotion is okay to be applied.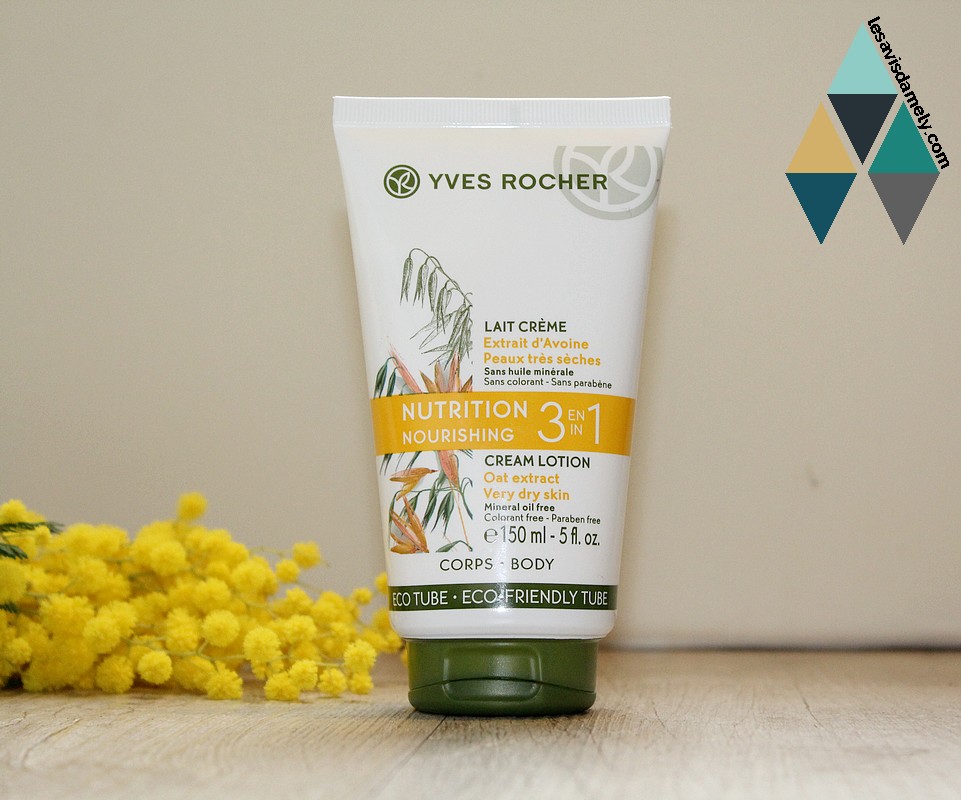 Pros:
Amazing skin moisturizer
Keeps skin soft and smooth
Keeps your skin hydrated
Amazing fragrance
94 % Natural ingredients
Easily absorbed by the skin
You can carry it easily
Long-term effects
Free from parabens, mineral oil and colorants
CONS:
The only con it has is the price of it. It is a bit expensive for daily use so be careful while using it.